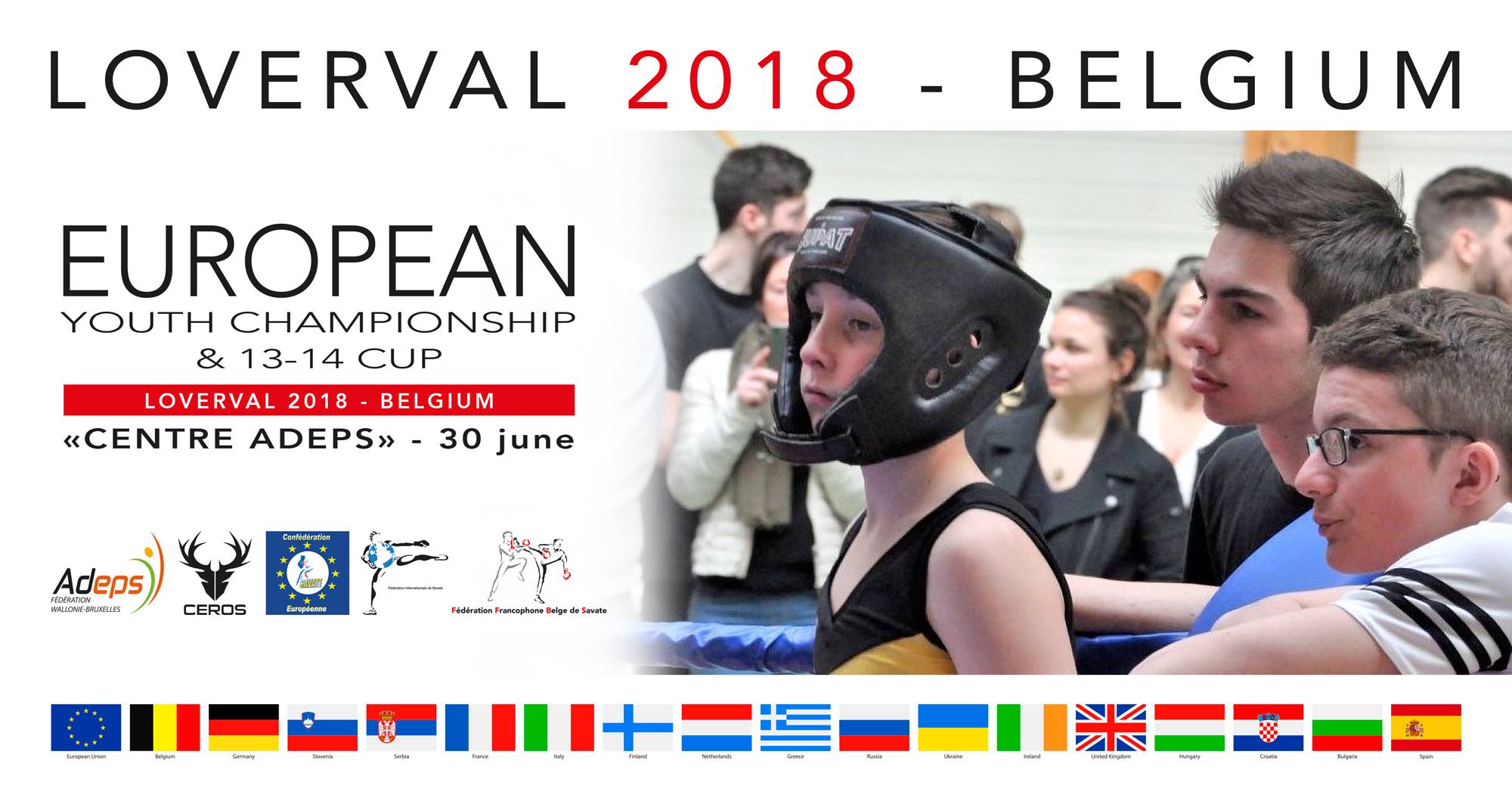 The European Youth Championship in Savate Assaut was held in Loverval, Belgium, on 30th June 2018.
This championship, organized by the Belgian Savate Federation, under the auspices of the European Savate Confederation, was open to athletes over the age of 15 and under 18 years of age - boys and girls, representing 11 countries participated.
The weigh-in and control of the delegations took place on Friday evening, so the championship could start on Saturday morning.
The young athletes competed enthusiastically for gold and to be awarded the highly prized European champion title. The technical level was good, with France showed supremacy by winning many titles.